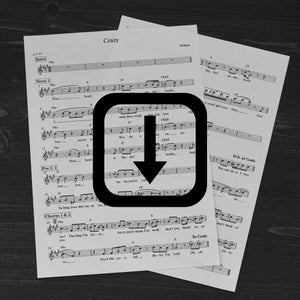 Crazy on Sheet Music is finally here for you to Sing and Play along with on your favourite instrument! 

It includes an Instant Digital PDF Download.

"This song is an anti-bullying one and it means so much to me.  I hope you will love it. Happy singing and/or tinkling the ivories! ❤️️ 🎹 "