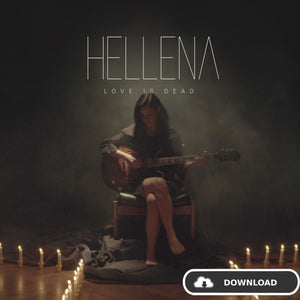 Enjoy this Single, and check out Hellena's other Dream Pop releases - you will love them!
Dark & Moody!
Download includes a dreamy zip file for your enjoyment! 
MP3 & WAV files
Extended version
Radio Edit version
Secret photos
- Once the purchase is complete, you will be taken to a download page. You will also receive an email with a link to access your downloadable songs.
- For any questions or concerns, please email us at care@hellenaofficial.com and we'll be happy to help. Thank you.