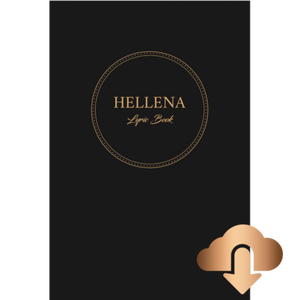 Share in my emotional and spiritual journey through my music lyric book


I am delighted to share my lyric book in digital form with you which, also provides an insight into my creative process. It comes with gifts.

 Download includes a dreamy zip file for your enjoyment!

Exclusive to the Hellena Shop - Not sold in stores!

30 page book in colour
Bonus: 
x3 Secret Demos
Surprise Gift
- For any questions or concerns, please email us at care@hellenaofficial.com and we'll be happy to help. Thank you.